Data backup holds immense­ importance in today's digital age. Whether you are an individual user or part of a professional environment, ensuring the safety of your data is paramount. With the ever-pre­sent risk of hardware failures, malware­ attacks, or accidental deletions, having a de­pendable backup solution becomes indispensable. EaseUS Todo Backup offers a comprehensive range of options to cater to diverse ne­eds. It includes Todo Backup Free­ for personal users, Todo Backup Home for home­-based usage, and Todo Backup Workstation for professional e­nvironments.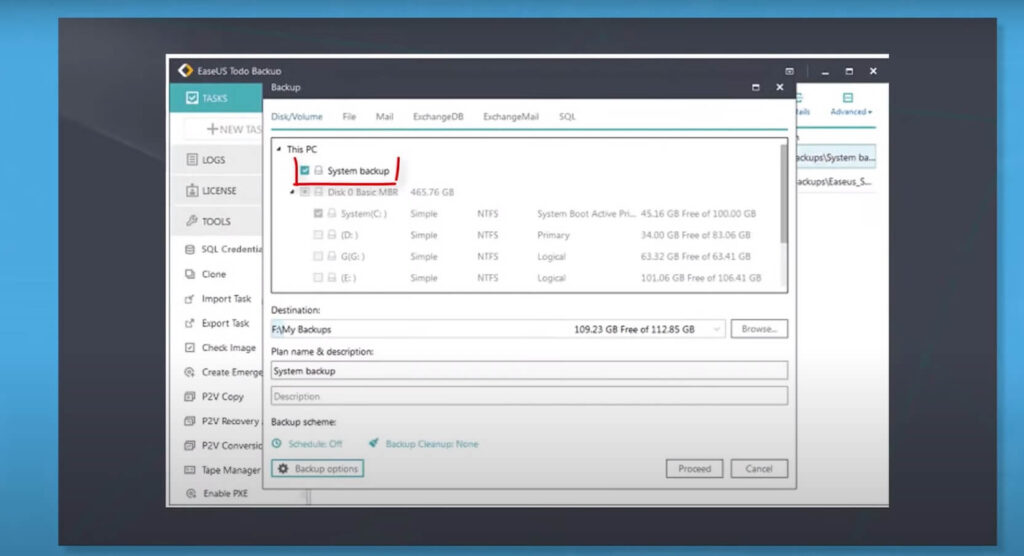 In this blog, we'll compare these three versions to help you choose the right one for your backup needs.
1. EaseUS Todo Backup Free
EaseUS Todo Backup Free is an entry-level backup solution that offers essential backup and recovery features at no cost. It's designed for individual users who want a basic but reliable backup solution without breaking the bank.
Key Features:
File Backup: This feature allows you to back up specific files and folders on your computer. It's suitable for those who want to protect important documents, photos, and other personal data.
System Backup: Todo Backup Free lets you create a system image, which is essentially a snapshot of your entire system, including the operating system, applications, and data. This is useful for quickly restoring your system to a working state in case of a system crash.
Disk/Partition Backup: You can also back up entire disks or individual partitions with this free version. This feature is handy when you need to safeguard the entirety of a hard drive or a specific partition.
Scheduled Backups: Todo Backup Free allows you to schedule backups at specified times, ensuring that your data is consistently protected without manual intervention.
Incremental and Differential Backups: You can choose between incremental and differential backup methods, which can save storage space and reduce backup time.
Pros:
Free of charge.
User-friendly interface.
Basic but essential backup features.
Cons:
Limited advanced features.
No technical support.
2. EaseUS Todo Backup Home
EaseUS Todo Backup Home is an affordable option for users who require more advanced backup and recovery capabilities. It's suitable for both individual users and families who want to protect multiple devices.
Key Features:
All Free Version Features: Todo Backup Home includes all the features of the Free version, making it a comprehensive backup solution.
Email Backup: You can back up your email data from popular email clients like Outlook, Thunderbird, and more.
Smart Backup: This feature automatically backs up newly added or modified files, ensuring your backup is always up to date.
Disk Cloning: Todo Backup Home allows you to clone your hard drive or SSD, making it easy to upgrade your storage device without reinstalling your operating system and applications.
Remote Backup: You can back up your data to remote locations or network-attached storage (NAS) devices for additional data redundancy.
File Exclusion: This feature lets you exclude specific files or folders from your backups to save storage space.
Pros:
Affordable pricing for individual users and families.
Comprehensive backup features.
Disk cloning and remote backup capabilities.
Cons:
No support for server environments.
Limited advanced features compared to Todo Backup Workstation.

Read more details about Easeus discount code here
3. EaseUS Todo Backup Workstation
EaseUS Todo Backup Workstation is designed for professional and business users who need robust backup and recovery tools to protect critical data in a work environment. It offers advanced features and technical support to meet the demands of businesses.
Key Features:
All Home Version Features: Todo Backup Workstation includes all the features of the Home version, making it suitable for individual users as well.
Server Backup: This version supports server operating systems, making it suitable for businesses with server environments.
Centralized Management: You can manage and monitor backups across multiple workstations and servers from a centralized console, streamlining the backup process in a business setting.
PXE Network Boot: This feature allows you to boot multiple client computers from the network for remote backup and recovery operations, making it a powerful tool for IT administrators.
Dissimilar Hardware Restore: You can restore backups to dissimilar hardware, making it easier to recover in case of hardware failures or upgrades.
Priority Technical Support: Todo Backup Workstation comes with priority technical support to ensure quick assistance in case of any issues.
Pros:
Comprehensive backup and recovery features.
Support for server environments.
Centralized management and advanced technical support.
Cons:
Higher cost compared to the Home version.
Overkill for individual users or small businesses with simple backup needs.
Conclusion:
Choosing the right version of EaseUS Todo Backup depends on your specific backup requirements. If you're an individual user with basic backup needs, Todo Backup Free may be sufficient. For more advanced capabilities and support for multiple devices, Todo Backup Home is a cost-effective choice. However, if you're part of a business or need to manage backups in a professional environment, Todo Backup Workstation offers the most comprehensive set of features and technical support.
Evaluate your needs, budget, and the level of data protection required to make an informed decision about which version of EaseUS Todo Backup is right for you. Regardless of your choice, having a reliable backup solution in place is essential to ensure your data is safe and recoverable in case of unexpected events.
Video Comparison:
If you are a video person, you can watch this video for Easeus Todo Backup Free vs Home vs Workstation.